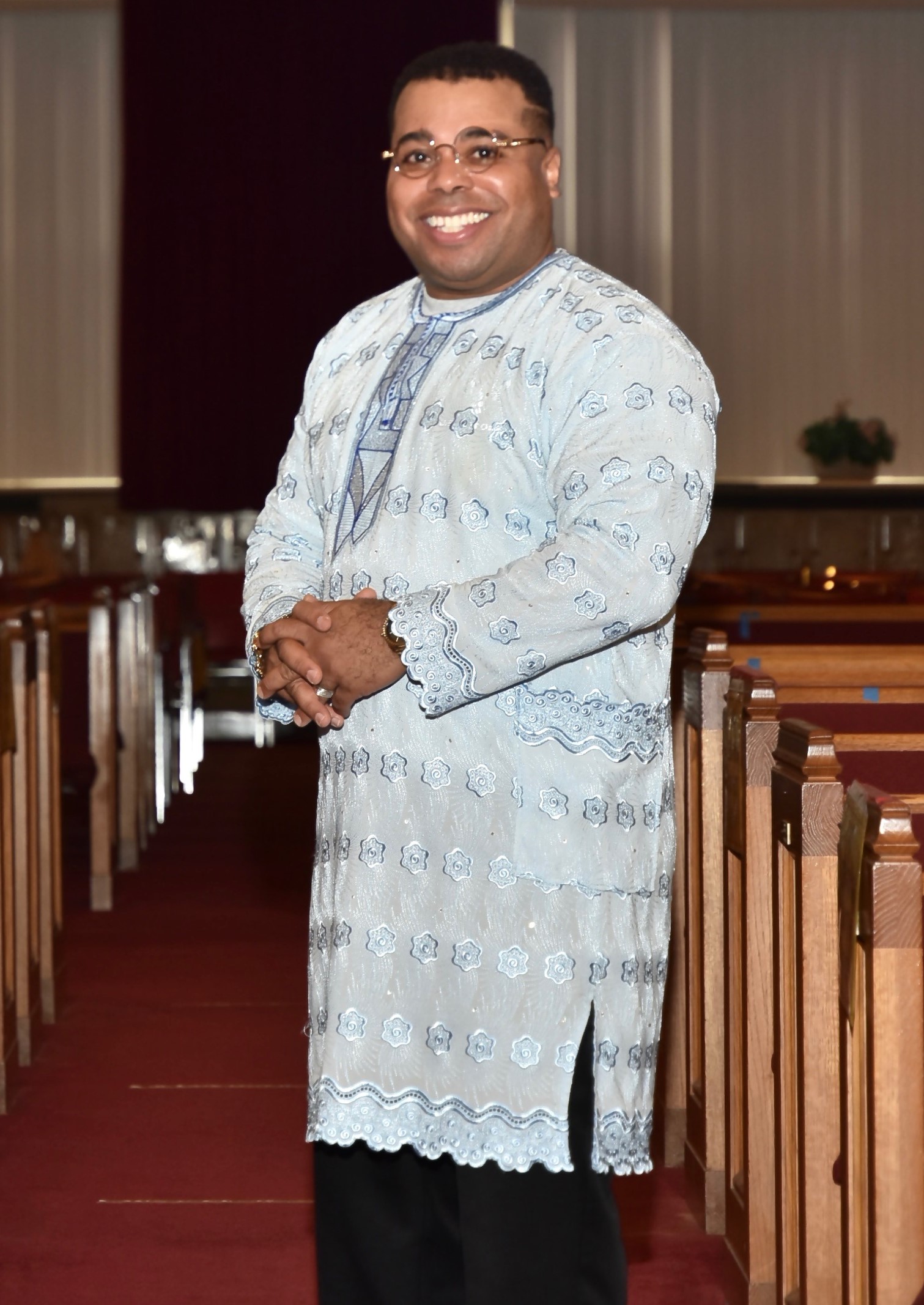 Powerful, prophetic, and practical are words that best describe the ministry of Dr. Robert E. Young. He is an anointed preacher, author, musician, songwriter and worship leader. With the power and presence of God, his ministry has crossed generational and denominational boundaries. By the power of the Holy Spirit, he has been able to reach and relate to both the contemporary Christian and the traditional Christian through the word of God.
Dr. Young was born in Baltimore, MD to Pastor Jesse E. Young and Dr. Gwendolyn O. Young.  In March 1999, he answered the call to proclaim the gospel and preached his initial sermon in May 1999. He immediately became a member of the Hampton University Ministers' Conference and Choir Directors' and Organists' Guild and commits to attending annually as a "Son of the Conference". He served as the Minister of Music, Youth Pastor and Assistant to the Pastor at the Silas First Missionary Baptist Church of Severna Park, MD. He also dedicated his time and talents to The United Baptist Missionary Convention of Maryland as a Youth Department leader and Choir Director. He was an active member of the Minister's Conference of Baltimore and Vicinity, the Churches United for Christ Cluster and the United Black Clergy of Anne Arundel County.
Dr. Young graduated from Morgan State University in May 2003 with a Bachelor of Arts in Music with a concentration in Piano Performance. In May 2008, Dr. Young received a Master's in Divinity from the Samuel Dewitt Proctor School of Theology at Virginia Union. In May 2008, he was installed as the Pastor of the New Hope Baptist Church of Braddock, PA near the city of Pittsburgh. Under his leadership for seven years, the church increased spiritually, structurally and statistically.
In May 2014, Dr. Young received his Doctor of Ministry from the United Theological Seminary. His cohort focus was Preaching Prophetically in a Postmodern Culture; Communicating with Contemporary Audiences under the mentorship of Dr. William H. Curtis and Dr. Gina M. Stewart. His dissertation is entitled Soulful Sermonizing; Black Preaching With A Blues Motif. He served as a Doctoral Mentor for United Theological Seminary. In 2014 He was the keynote speaker for Hampton New Voices at the Centennial Celebration of the Hampton University's Ministers Conference and Organist Guild.
In July of 2015, Dr. Young was installed as the fifteenth pastor of Mount Olivet Baptist Church in historic Peekskill, New York. In just a short time Dr. Young  made a significant impact on the church and community by showing solidarity with matters of social justice, public health, hosting a city wide back to school rally that attracted hundreds of city residents to the campus of Mount Olivet. He has led the church to eliminate mortgage debt on their Summit Family Life Center and raised $100,000 in emergency funds, expanded staff and ministry services. He served as the chaplain for the Peekskill Police Department, bridging the gap between the police and the public.
Dr Young was recently commissioned as a Captain in the United States Air Force Reserve and serves as a Chaplain at the Westover Air Reserve Base. He also serves as a Master of Divinity and Doctor of Ministry mentor at New York Theological Seminary, Vice President of The Congress of Christian Education for the Empire Baptist State Convention and is a certified instructor for the National Baptist Sunday School Publishing Board and Congress of Christian Education.
Dr. Young is the founder of The Healthy Preacher Movement; A network that promotes wholeness amongst clergy. With over 400 supporters in 41 states, the movement has become a viable platform that encourages clergy to be whole spiritually, scholarly and somatically.
He is a committed member of several Christian and social organizations. He has served in the following capacities: Vice President of the Congress and Christian Education for the Empire Baptist State Convention. Vice President id the Peekskill Area Pastor's Association Interfaith Fellowship. 1st Vice President of the Braddock Economic Development Corporation; 2nd Vice President of the Pittsburgh Baptist Minister's Conference; 1st Vice President of Greater Braddock Ministerial Association; Theme Expositor of the Pennsylvania State Baptist Convention; President of the Clergy Division of the Allegheny Union Baptist Association; Board of Directors and Nominating Committee of the Hampton University Ministers' Conference; He is also a charter member of the Pi Eta Chapter of the Phi Mu Alpha Sinfonia Fraternity of Music.
Dr. Young has been honored with the privilege of being requested as a guest revivalist, speaker, lecturer, and musician for a host of Christian and secular events.  He is humbled to know that God has found favor in him to help others reach their life purpose. He is the proud husband to the former Misha Renee Turner.  They have two beautiful children, Robyn and Preston.
The work of the kingdom continues to advance with new challenges and demands, but Dr. Young is encouraged by the Word declared in Philippians 4:13, "I can do all things through Christ who strengthens me.
We believe that when God completed His love-act redeeming us, He then ordained us as His witnesses to the entire world, and equipped us to witness by sending His Holy Spirit among us.